Everrati's first electric Land Rover in Europe couldn't have gone to a more perfect collector.
By Rachel Cormack
The British shop, which notably turns classic cars into EVs, has delivered a battery-powered take on the Series IIA to a gent in the Netherlands with a penchant for sustainable vehicles. Fintech CEO Shane Happach, who is also the proud owner of a WaterDream electric boat, will now be able to travel sans emissions on both the road and the sea.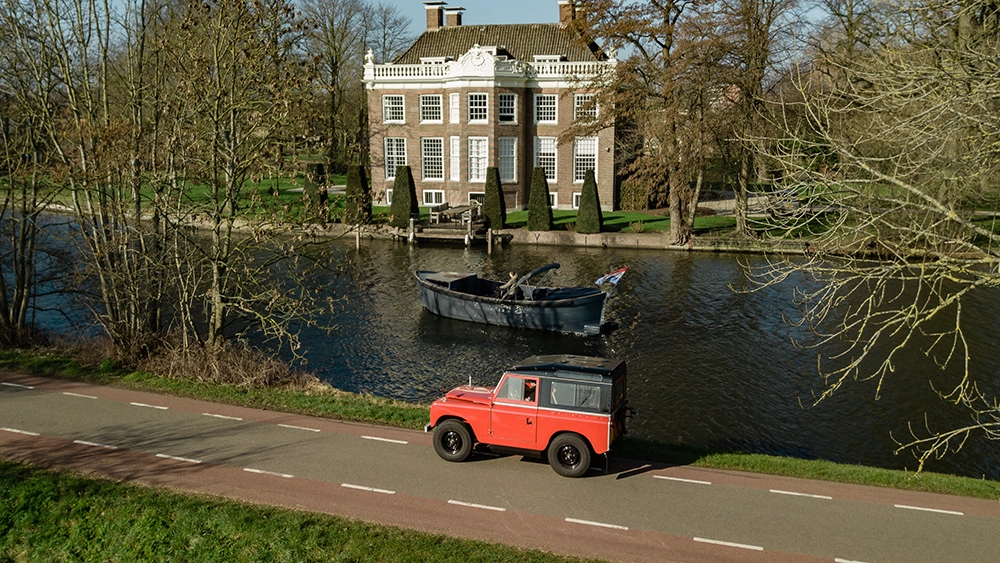 The offroader retains the delightfully boxy silhouette of the 1960s original but has a fully restored and galvanized chassis, power steering, and air-conditioning. In addition, Everrati has ripped out the traditional gas-powered mill and replaced it with a new electric drivetrain that churns out 152 horses and 221 ft lbs of twist. The setup was engineered especially for Europe and has been tested and certified for use on Dutch roads.
In terms of juice, the 60 kwh battery delivers up to 150 miles of range and can be fast charged from 20 percent to 80 percent in 40 minutes. The car also offers both two- and four-wheel drive, plus regenerative braking.
Designed in partnership with Bridge of Weir, the cabin is replete with an array of suitably swanky sustainable materials, including "the world's lowest carbon leather." The layout has been tweaked so that there are now two custom leather seats in the front and back.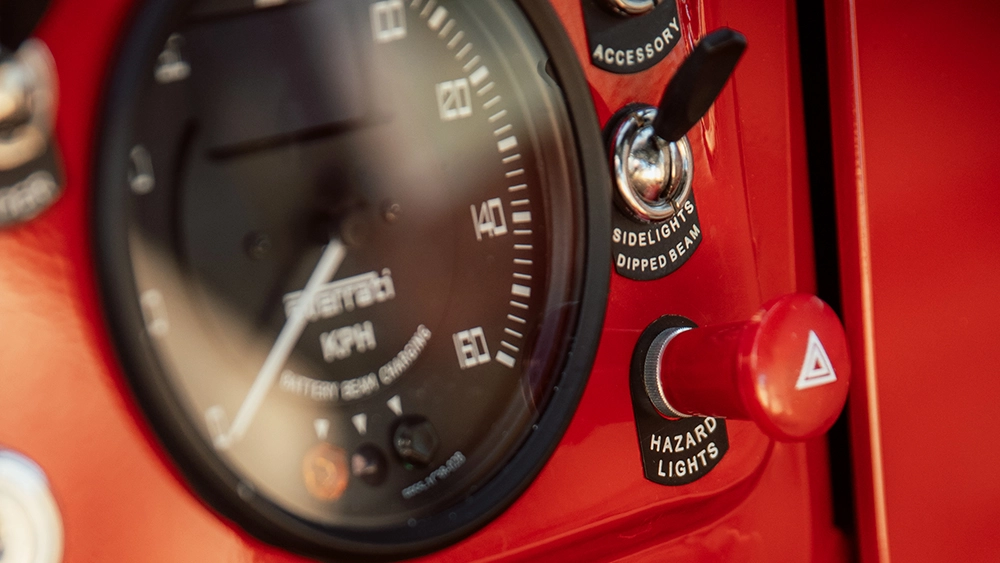 "This electric Land Rover Series IIA, like all Everrati products, blends our own expert technology and engineering with our passion as car enthusiasts, resulting in a redefined iconic vehicle that can be enjoyed today—and in the hands of the next generation tomorrow," founder and CEO Justin Lunny said in a statement.
Everrati delivered its first electrified Series II in the US at the end of 2022, but this latest delivery marks a significant milestone in terms of global expansion. The Oxford outfit has garnered international attention for zero-emission riffs on iconic rides such as the Ford GT40, the Porsche 911, and the Range Rover.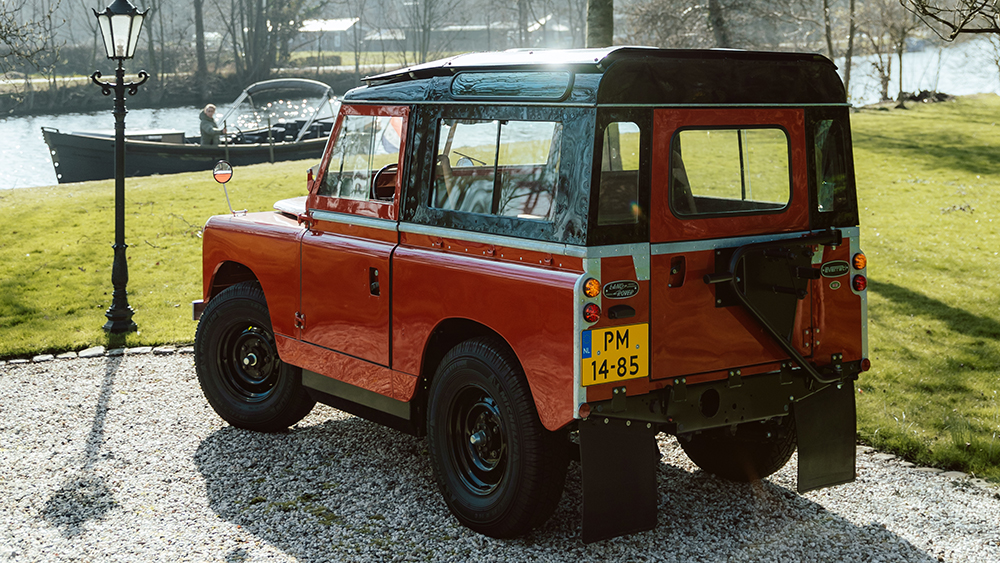 "We are witnessing a revolution with surging demand for high-end sustainable vehicles which are zero-emission yet retain timeless design and iconic character," Lunny adds. "From the bespoke EV powertrain providing a thrilling new driving dynamic, to the cabin outfitted with the finest materials, our products are right in the zeitgeist of sustainable luxury, perfectly at home in cities, rural settings, and beyond."
Intrigued? The electrified Series IIA models start at $206,000 (including the donor vehicle).
Source : Robb Report