Everrati, a British company renowned for redefining classic and iconic cars and getting them ready for a zero-emission future through the integration of electric vehicle powertrains, has reached an important milestone in its growth journey – it has delivered its first mainland European commission to a client in Amsterdam, Netherlands.
Everrati's battery-powered version of the Land Rover Series IIA is a fine example of sustainable luxury and is now in the hands of its owner, Shane Happach, a fintech CEO with a penchant for sustainable transportation. The man also owns an electric boat built by Dutch shipbuilder Waterdream, so he will now be able to travel both on land and sea with zero emissions.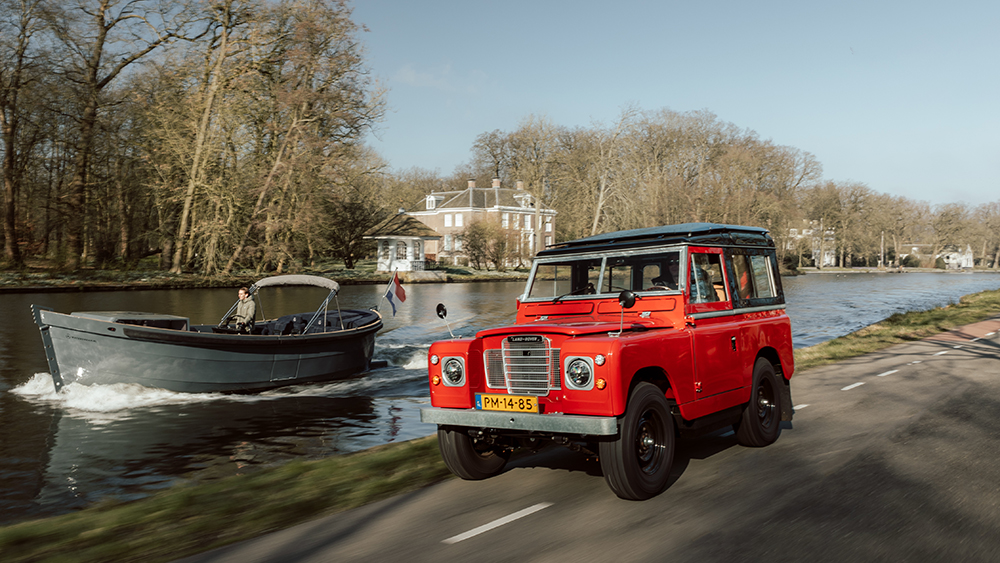 Back in 2019, when entrepreneur and car enthusiast Justin Lunny and automotive specialist Nick Williams founded Everrati Automotive Limited, their dream was to create unique restomods that preserve the style and beauty of classic cars, but also make full use of cutting-edge technologies. Their success recipe is simple: take an iconic car and replace the internal combustion engine with an electric motor to get a vehicle that's fully futureproofed and fit to drive in the 21st century.
The recently-delivered Everrati Land Rover Series IIA is the perfect example. The restomod is based on a Series IIA that left the factory in the 1960s and is capable of inciting feelings of nostalgia for a vintage icon while also delivering modern luxury and performance. It preserves the instantly recognizable boxy proportions of the original, but both the bodywork and the chassis have been fully rebuilt. The power steering and air-conditioning have also been restored.
The original gas-powered engine has been swapped for a bespoke electric drivetrain capable of 150 hp (152 ps) and 221 lb-ft (300 Nm) of torque, a huge improvement from the 70 hp (71 ps) and 124 lb-ft (168 Nm) of torque delivered by the 2.25-liter mill of the original car. Engineered especially for Europe, the electric setup has been put through the test and was accredited certification for use on Dutch roads.
Everrati promises the 60kWh battery, mounted in the center of the chassis under the seat, will offer a range of up to 150 miles (241 km) and will fast charge from 20 to 80 percent in 40 minutes.
"This electric Land Rover Series IIA, like all Everrati products, blends our own expert technology and engineering with our passion as car enthusiasts, resulting in a redefined iconic vehicle that can be enjoyed today – and in the hands of the next generation tomorrow," said CEO Justin Lunny.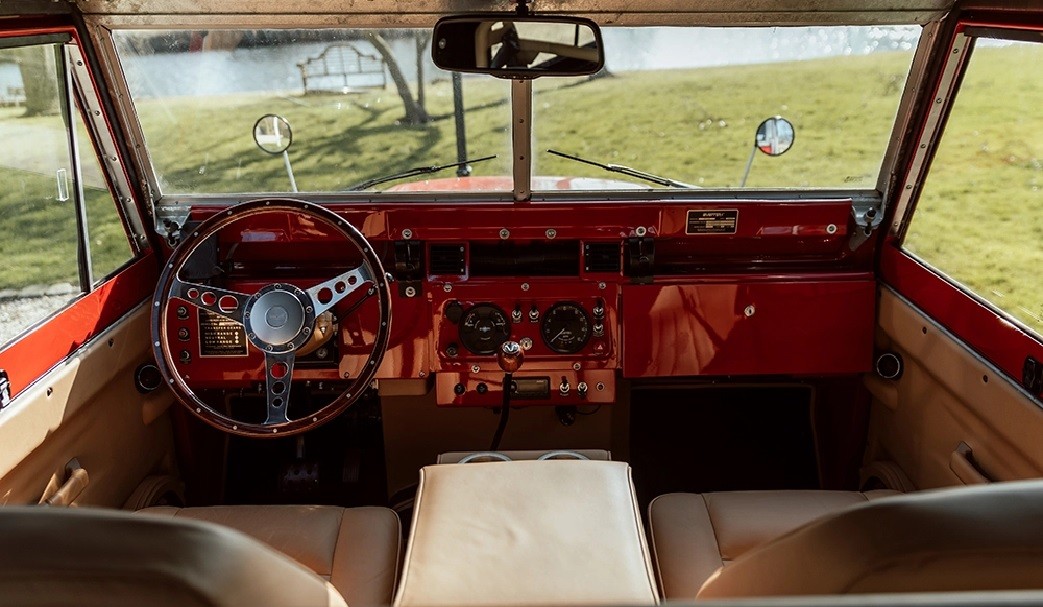 The components of the EV powertrain – electric motor, control system, and battery pack – are made in-house by Everrati's engineering team, while the cosmetic and structural refurbishments are done by third-party Land Rover specialists.
The interior of the Series IIA also benefitted from a complete rehaul, which was made in collaboration with leading leather manufacturer Bridge of Weir. This means that the cabin now features a series of sustainable materials, including "the world's lowest carbon leather."
Additionally, the interior layout has also been customized, and there are now two custom leather seats in the front and back.
If the idea of enjoying the old-school appeal of a Land Rover combined with the convenience of an advanced EV powertrain sounds good to you, know that Everrati's electrified Series IIA models start at $206,000.
Source : autoevolution