"Ultra-rare" 1970s racer gets this G-Series-based EV tribute act with over 200 miles of range
Everrati has been at it again. Not satisfied with turning the comments section into a frenzy with electric versions of the Porsche 964 and 911 Cabriolet, it is now lining up the "ultra-rare" 911 ST for electrification.
To be clear Everrati isn't ripping up actual 911 STs and stuffing the innards with batteries, instead it's restoring the steel base of G-Series 911 donor cars and merely paying homage to the ST.
How exactly? Well it's targeting weight and weight distribution as close to the original as possible, and buyers get the option of a TracTrive suspension that can be electronically adjusted for maximum performance on track. Or, if you prefer, comfort on the road.
Electric motors send 440bhp through the rear wheels (there's a limited slip differential to control traction), the end result of which is 0-62mph in under four seconds.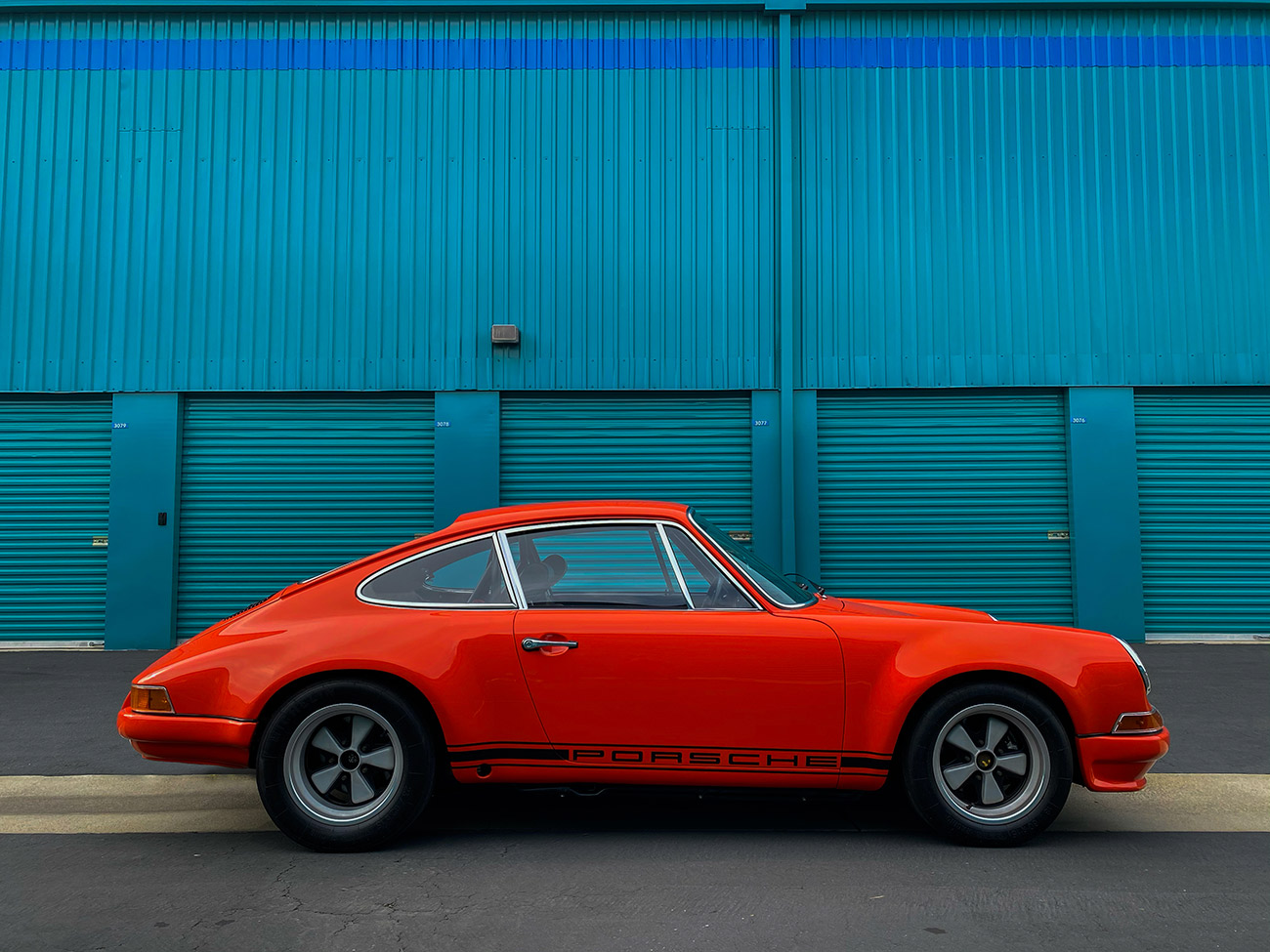 Meanwhile the battery is a 62kWh unit capable of giving the electric ST more than 200 miles of range. AC and DC charging is included, of course, and options including air con, power steering and Apple CarPlay. Not something they had much cause for in 1970…
"This latest addition to our leading range of redefined and electrified Porsche 911s is one that all of us at Everrati have had in mind for a long time – and are delighted to finally showcase," said Everrati founder and CEO Justin Lunny. "The original 911 ST is a legendary machine, ultra-rare, lightweight, the very essence of a motorsport-inspired Porsche.
"Our redefined version pays homage to that legend, pairing handbuilt craftsmanship, similar weight and weight distribution with OEM-grade engineering processes, resulting in a new model that emulates the ST's classic style and driver appeal, but is futureproofed via a state-of-the-art electric powertrain."
Unlike the electric 964s – which were built in partnership with California-based company Irvine – Everrati has turned to Porsche customisation specialists RS Werks for its 911 ST.
"Our expert processes and network of best-in-class suppliers and technology partners, such as RS Werks – who we are excited to be working with – ensures we can create an unrivalled driving experience that combines the best of classic design with modern, zero-emission, performance," added Lunny.
"We are committed to preserving the legacy of iconic vehicles while advancing the transition to sustainable luxury mobility, while our expertise in redefined Porsches positions us as the go-to international creator of redefined 911s and iconic cars. This latest model further underlines exactly that."
Source : Top Gear