Everrati Automotive Limited (Everrati) has received a major accolade at the GQ Car Awards 2022, with the leading lifestyle magazine naming an electric-powered version of the GT40, developed by Everrati and Superformance, as its "Racing Legend of The Year".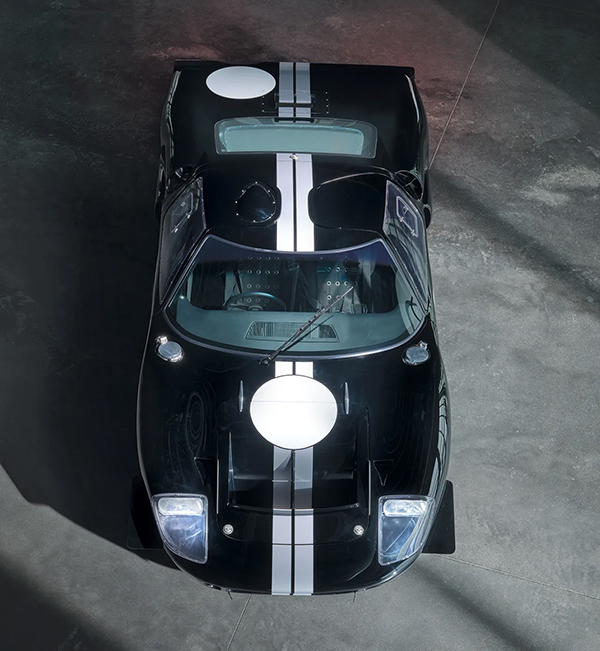 Based in Oxford, UK, Everrati specialises in redefining and futureproofing automotive icons by integrating the very latest electric vehicle (EV) powertrains. An electric version of the iconic endurance racer, the GT40, is the first model to be developed through a strategic partnership with US company Superformance. Based in Jupiter, Florida, Superformance is a global leader in the manufacturer of 1960s-era continuation component sports cars.
Everrati's mission is to preserve and enrich some of the world's most revered and desirable automotive icons. The company equips such cars for a new age of zero-emission mobility by 
re-engineering them with state-of-the-art electric drivetrains while maintaining and enhancing the character of the original. Alongside enabling historic vehicles to travel emission-free, Everrati's highly efficient electric power units and battery systems also deliver superior performance.
The British company's passion for celebrating classic high-performance driving in a contemporary sustainable manner dovetails perfectly with GQ's radical refocus of its annual Car Awards for 2022.
Paul Henderson, speaking on behalf of GQ: "For 2022, we made the decision to update the GQ Car Awards and make all the winners electric-powered. What remained unchanged, though, was our intention to pick machines that are inspiring, interesting, have automotive integrity and, most importantly of all, get our pulse racing.
"The GT40 is a legendary machine. Its place in history is assured by its back story and its performances at Le Mans in the 1960s. But what really appealed to GQ about Everrati's Superformance GT40 is how authentic the car is engineered, while being enhanced by a 21st century EV powertrain. Everrati and Superformance have set the standard for continuation conversions that we think even Carroll Shelby would have approved of."
With a high power 60kWh bespoke battery and 800bhp on offer from twin motors, the electrified GT40 can surge to 60mph in less than four seconds and on to a top speed in excess of 125mph. The car's authenticity is equally beyond reproach. Inspired by the GT40 developed by Ford and Carroll Shelby, which broke Ferrari's stranglehold on the Le Mans 24 Hours, winning the gruelling French endurance race four times in a row between 1966 and 1969, the Everrati Superformance GT 40 is engineered as an authentic continuation of the original. Such is the car's impeccable integrity that it is legally permitted to use the 'GT40' name and carry a coveted GT40/P chassis number.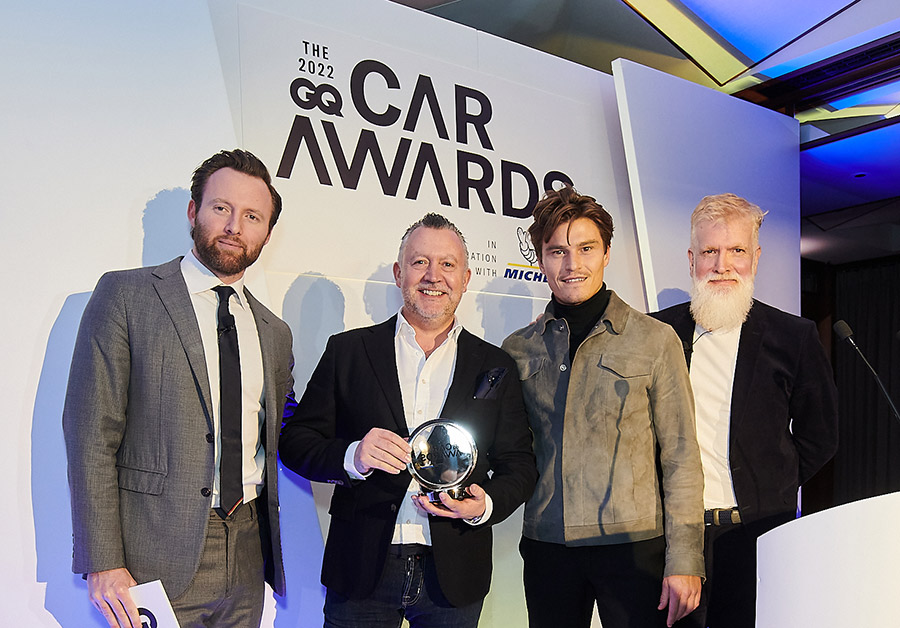 Justin Lunny, Founder & CEO, Everrati Automotive Limited, commented: "It is a huge honour to have the GT40 we have developed with Superformance named "Racing Legend of The Year" in the GQ Car Awards 2022. To have the car's historical pedigree recognised in such an awards ceremony that focuses exclusively on sustainable, electric-powered cars is a double bonus.
"As with all Everrati vehicles, the GT40 in partnership with Superformance is designed and engineered with meticulous attention to detail to enhance the character and soul of the original by upgrading it to a zero-emission, fully electric drivetrain. By doing so, we ensure that such cars can continue to be enjoyed both on the road and on the track by generations of drivers in the future. To have the validity of our vision and the quality of our work recognised by the team at GQ is tremendously gratifying."
Lance Stander, CEO, Superformance, said: "From its 1960s racing victories to the recent hit Hollywood film, the GT40 has become a global icon. The GT40 was born of innovation, from the advanced chassis to the extensive wind tunnel testing and computer modelling that changed racing and the auto industry. It is a car that represents an uncompromising commitment to winning, which it still does today. Now, GQ has recognised that the sleek and sexy GT40 that won Le Mans 4 years in a row, continues to make the pulse of a new generation race with an electrified powertrain."