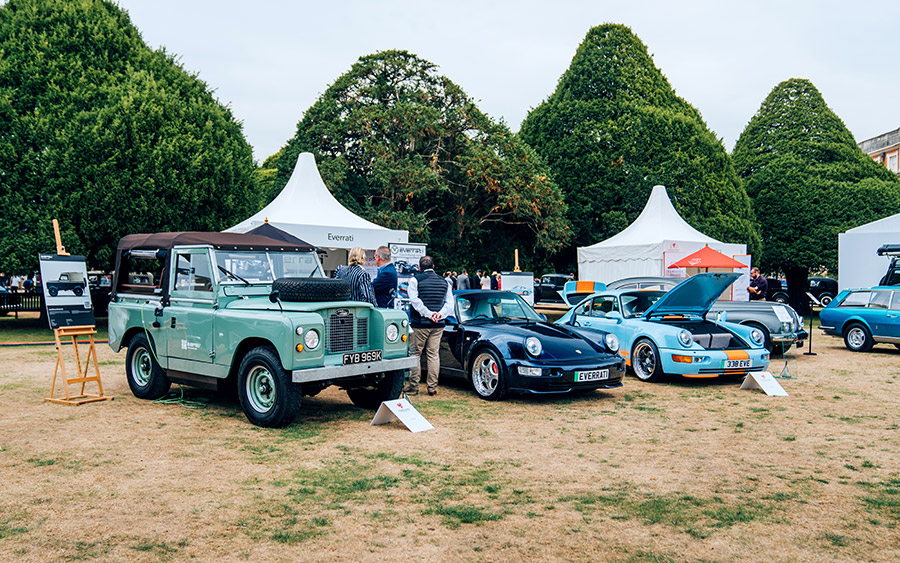 InstaVolt x Everrati: Shaping the Electric Future
Join Everrati for an electrifying experience at the InstaVolt event in Banbury on October 27, 2023. InstaVolt, the leading EV charging network, invites you to their Banbury EV super hub for an event that promises to be a game-changer.
Everrati is proud to be the vehicle partner for this exciting event, offering you a chance to witness the future of electric mobility. Located just 2 minutes from junction 11 of the M40 in Banbury, this event provides a unique opportunity to explore the world of electric vehicles during the half-term break. The site features accessible charge points complying with PAS1899 specifications.
Everrati will be showcasing the iconic Land Rover Series IIa and Porsche 911 (964) on the day. Meet Abigayle Andre, a well-known car expert, influencer, and TV presenter with over 142.9k followers on TikTok.
We can't wait to meet you there and share our passion for electric innovation. See you at the future of mobility!
Thank you,
Team Everrati
Vehicles Attending:

Porsche 911 Gulf Signature Edition, Land Rover Series IIA